Why Socks In A Box?
Giving a Socks In A Box gift subscription from your organisation has longevity as it will have your colleagues, partners or customers thinking about you every time the socks arrive!
Be unique and bring imaginative gifts to your employees, customers or suppliers. We can even customise your gift so that the messaging is relevant each month.
From single boxes, to customised gifts that last for months, we can adapt your corporate sock gift to suit your requirements.
Contact us to find out more...
---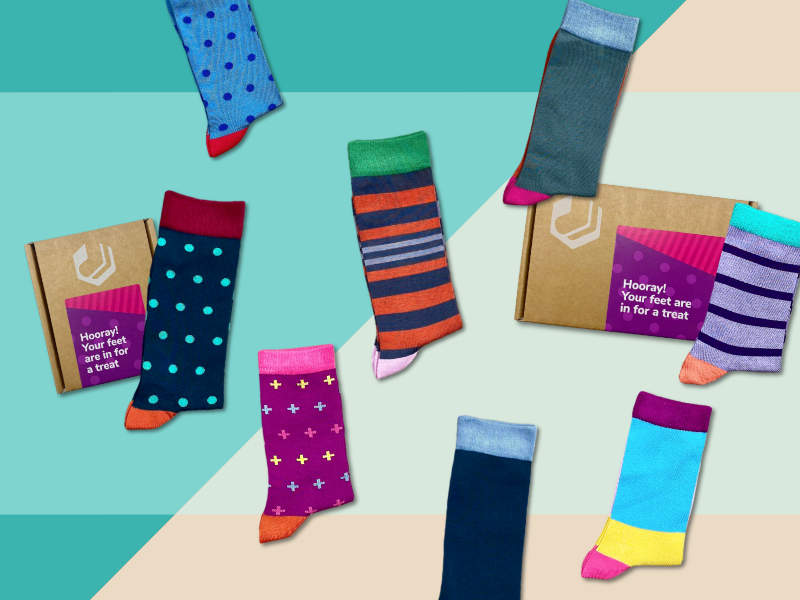 Employee Rewards
Value & motivate your staff
Reward efforts & innovation
Enforce a positive company ethos
We work to any budget and appeal to all ages and demographics
Site-wide employee discounts
Customer Gifts
Increase retention and value customers
Maintain loyalty
Improve customer image and perception
Increase brand exposure
Generate new leads and referrals
Maximise sales opportunities
Supplier Gifts
Thank your suppliers and partners and generate a happy, long-term relationship
Gain prospective partners with incentives
Show you're invested and committed in a strategic partnership
---
Contact us to find out more...
Hey! Want 10% off your first order?
Get an exclusive discount code when you sign up for our mailing list – plus you'll be first to hear about all our latest news and promotions!